Disneyland® Paris 25th Anniversary brings a world of Magic to Life!
Seize your chance and marvel at the magical magnitude of our 20th anniversary! This once-in-a-lifetime party will transform celebrations forever, transporting you and all your favourite Characters to a world shimmering in magic, lights and colours. Sleeping Beauty Castle will see spectacular flights of fancy wrapped around it as Peter Pan's shadow escapes to bring you the rainbow reality of Disney Dreams! our unmissable new nighttime spectacular show. This world premiere follows his adventure as he weaves his way between timeless Disney stories, dashing through incredible lasers, fantastic fountains and peaking in an extraordinary finale. Just a flash away, Main Street, U.S.A.® Celebrates! stirs up the excitement on one of the most famous streets in the world taking that party feeling to twinkling new heights with pixie dust as far as the eye can see. The new Disney Magic on Parade! will erupt in a carnival of magical stories and colourful capers. The whole family will find glowing smiles among the vivid sights, brilliant lights and close-up Disney Character encounters. As well as much more magic, waiting to amaze and amuse. So whether it's your first time or your 25th you'll never have experienced a birthday like this before. The party started from 1st April 2012. And the unforgettable memories? They'll last a lifetime.
Disneyland® Park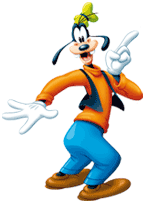 Disneyland® Park offers a huge range of attractions and fabulous parades for kids of all ages.
Divided into 5 themed areas the park includes restaurants, shops and attractions from the exhilarating Space Mountain: Mission 2 to the wildest ride in the Wild West, Big Thunder Mountain. If you want to slow things down fly with Dumbo and Peter Pan in Fantasyland or gently cruise around the river of the far west on one of the elegant steam boats in Frontierland.
Meet all your favourite Disney characters. Get a photo on main street USA with some of your favourite Disney characters. Then be taken "to infinity and beyond!" on Buzz Lightyear Lazer Blast (inspired by Disney-Pixar's Toy Story 2) in Discoveryland.
Disney®
Walt Disney Studios® Park
Welcome to the Walt Disney Studios® Park... Where its lights! Camera! Magic! Everywhere! All the time!
Disney®
Step through the Studio gates and let your imagination soar. Time to immerse yourself in the never-ending, always fascinating world of movies, animation and television.
Four production zones within the park featuring rides, shows and entertainment with one single focus; entertainment for the whole family.
Disney®
Disney® Hotels
Choosing to stay at the resort can truly turn a weekend break into a magic experience. Thanks to the fact that there are hotels to suit every budget and taste - there is something for everyone. Each choice comes with its own magical experience.
Within the seven onsite hotels, guests will find numerous restaurants ranging from buffet style food courts to formal table service. In addition each hotel has its own bar and gift shop.
But whether you choose to stay in a wild west town or a rustic hunting lodge, a big apple skyscraper or a Mexican pueblo, you can be assured of one thing... Disney's outstanding quality and famous love for the magical details will make your trip a truly unforgettable one.
To book or enquire about Disneyland® Paris call 01 5360888
Disneyland® Paris Holidays from Travelbubble
Opening Hours: Mon-Thur 9am-8pm, Fri 9am-7pm, Sat 9am-6pm, Sun Closed
©Disney